TGIF to you!! It happens to be payday Friday around these parts so for me that's always a reason to celebrate. Dolla dolla bills, ya'll.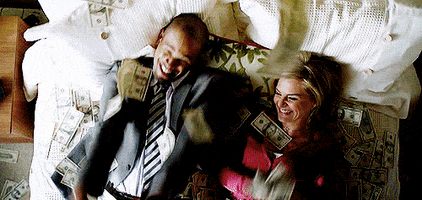 Except my rent is due. Haha. So yeah, there's that.
Let's get to my faves this week!
–A runner's guide to ice baths. Oh ice baths, we have a love/hate relationship. I know they are so good for you though.
-My shiny new pineapple flip flops. So colorful and oh so fun.
-Coral swim suits. Well, anything coral really. I especially like this one…no straps = no tan lines.
-Standing desks. Yes I have one at work and I absolutely love it. The one I have does have the option to crank it up and down if you need to take a break but it's awesome. Actually I kind of feel like it makes me more productive.
–Why I run. Yes, yes and yes some more.
-Skinnygirl Calfornia White. Perfect for those summer nights on the patio. Thank you, Bethenny Frankel for creating this product.
What are you up to this weekend?
Racing, long running it, some pool time…getting my hair done!