High five for Friday! I am ready for some fun in the sun this weekend. Running, relaxing and hanging by the pool! That is what summer is all about.
I have a super long training run this weekend (to the tune of 18 miles) so it should be a good one. Oh yeah, we are under a heat advisory and the high Saturday will be 105 with a heat index of 115 or so.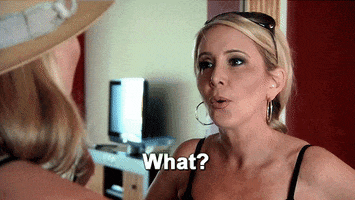 I know…right!?? And it is the most I have run since my last marathon back in May. I think I am going to be getting up super early to see if I can beat that deathly heat. It should be in the 80s early in the morning so we should probably be good to go.
Let's get to some favorites from this week!
–10 things that give runners the reputation of CRAZY. Oh yeah. We are crazy alright.
–22 really weird and annoying things runners do. And yes I say number 13 all the time. Do not judge.
-This apple pie scent in my wax/candle warmer. It is kind of awesome. Yes…I am ready for all of the fall like smells. Pumpkin spice included.
-This pic of my awesome friend/former coworker Gerardo who got to meet Leona Lewis the other day. Isn't she gorgeous? I have a celebrity girl crush.
–The Asics Quantum 360s. I am a sucker for some shoes with loud colors, for sure.
What are you up to this weekend? Does anyone have a super long run scheduled or a race? If so good luck!