Hello and happy Monday to you! Another day, another dolla. Holla holla. I am looking forward to a little after work fun today so I am hoping these next 8 hours go by fast.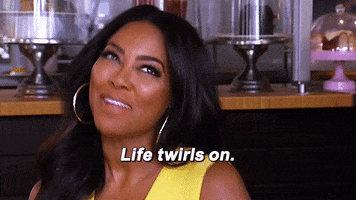 Yes…yes it does Kenya.
Let's backtrack and recap the weekend a bit!
So as I mentioned before we were under a serious heat advisory! We were well into the RED…triple digits for most of the weekend…
so it was an early morning for me Saturday. I was up and at 'em for my 18 mile marathon training run. I had carbed up…hydrated well all week and was good to go. This run went actually better than I thought. I attribute that to all of the summer training I have been doing. At 6 am temps were well into the 80s, but I felt like I could push through the crazy heat. I was done just before 9 am so I was happy to get it all over with. Of course I had to wear my shirt from the Too Hot to Handle 15k.
After the run I got cleaned up, had a smoothie…relaxed a bit and just enjoyed most of the day inside. Even if you were outside for a few seconds the heat was just so intense. I also discovered some new hydration stuff to put in my post run drink…have you ever had this stuff? Awesome with a nice jolt of caffeine.
Sunday I ran a 6 mile recovery run around the lake with the pretty boats in the background. It felt good to loosen things up a bit and get the body moving early.
Best way to cool off from all of that running…spa pedicure and peach bellinis. I hung out with mama at the Plano Nail Bar and we had a fun little girls day.
That was pretty much it! Low key…easy weekend with lots of running. Just how I like it. Oh yeah…AND I just booked a trip to Hawaii in December to visit my old college roommate who is lucky enough to live there! Vegas in November…Hawaii in December here I come. Fall and winter are both looking pretty good right now!
How was your weekend? Do you have any fun vacations planned or coming up?