10 miles with a slight temperature drop felt absolutely wonderful this morning. I am so ready for fall weather it is not even funny! It felt good to get a taste of some nice cool breeze.
Switching gears a bit from my usual spin playlist…today I've put together a collection of some of my favorite songs to run too! An ultimate playlist if you will. Here are some throwbacks and some newbies I'm enjoying on my runs lately.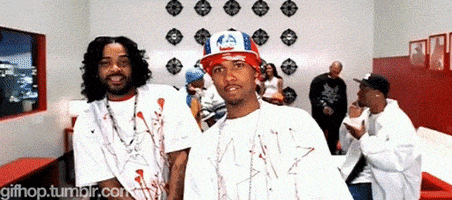 Back Together- Robin Thicke feat Nicki Minaj
Whip It!- Lunch Money Lewis
Hotline Bling- Drake
Fun- Pitbull feat Chris Brown
Cool for the Summer (Todd Terry Remix)- Demi Lovato
Cheyenne- Jason Derulo
Flex- Rich Homie Quan
You Know You Like It- DJ Snake & Aluna George
Cha Cha- D.R.A.M.
Jump- Rihanna
GDFR- Flo Rida
This Could Be Us- Rae Sremmurd
Lean On- Major Lazer
Dum Dee Dum- Night Trap
TKO- Justin Timberlake
Runaway Baby- Bruno Mars
Play- David Banner
Show Out- Juicy J feat Big Sean & Young Jeezy
We Run the Night- Havana Brown
Tambourine- Eve
Ball- T.I.
Fight Night- Migos
Let's Go- Will.i.am feat Chris Brown
Habits (Chainsmokers Remix)- Tove Lo
The Night is Still Young- Nicki Minaj
Tom Ford- Jay-Z
How Deep is Your Love- Calvin Harris feat Disciples
Come Get it Bae- Pharrell
Somebody- Natalie La Rose feat Jeremih
It Takes Two- Rob Base & DJ EZ Rock
Turbulence- Steve Aoki feat Laidback Luke & Lil Jon
Day & Nite (Crookers Remix)- Kid Cudi
Champagne Showers- LMFAO feat Natalia Kills
Erase- Chainsmokers feat Priyanka Chopra
Tootsie Roll- 69 Boyz
Headsprung- LL Cool J
Yonce (Electric Bodega Remix)- Beyonce
One Thing- Amerie
Racks- YC feat Future
Crush- Beat King
Gimme Dat- Ciara
We Make it Bounce- Dillon Francis feat Major Lazer & Stylo G
Leggo- B. Smyth feat 2 Chainz
Be Real- Kid Ink feat Dej Loaf
Ice Cream- Jacob Plant
1 Up- Just Blaze feat Mysto & Pizzi
Cheerleader (Dimaro Remix)- OMI
Turn the Night Up- Enrique Iglesias
Tonight Belongs to U- Jeremih feat Flo Rida
Body Operator- DJ Spin King
Don't Stop the Party- Pitbull
I'm a Machine- David Guetta
She Came to Give it to You- Usher
212- Azealia Banks
What songs are in heavy rotation on your playlists lately?