Today I've got part 2 of the ultimate running playlist for you to move and groove to! You can check out part 1 here.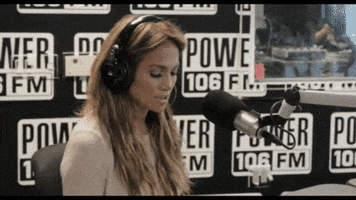 Not going to lie it was tough to roll out of bed but a little caffeine always helps with that. 10 solid miles in the books. Plus I got to see the sunrise from start to finish. So it's a win win.
Continuing on…I've got a few more tracks to share with you from the master list! I have even pulled some out of the vault for good measure.
Check it out! Enjoy and keep rocking those miles!
Word.
Where Ya At- Future feat Drake
Trini Dem Girls- Nicki Minaj feat Lunchmoney Lewis
Again- Fetty Wap
Fall into the Sky- Zedd & Lucky Date
We Own the Night- Wolfgang Gartner & Tiesto
We in Da City- Young Dro feat T.I.
Do What You Like- Taio Cruz
I Need Your Love- Shaggy feat Mohombi, Faydee & Costi
Move- Little Mix
Drink (Extended Mix)-Lil Jon feat LMFAO
Whistle- Katy Tiz
Skyfall (Shahaf Moran Remix)- Adele
Roll the Bass- Major Lazer
Bad Girls- M.I.A.
Hard- Rihanna feat Jeezy
Grove St. Party- Waka Flocka feat Kebo Gotti
Thot Walk- Kayleb & Young Cyph
Ready for the Weekend- Icona Pop
I'm on One- Drake feat DJ Khaled
Spotlight- Gucci Mane feat Usher
Downtown- Macklemore & Ryan Lewis
Flawless (DJ Taj Booty Bounce Remix)- Beyonce
I Like How it Feels- Enrique Iglesias feat Pitbull
Can't Stop Me- Afrojack feat Shermanology
Tightrope- Janelle Monae
Spend it- 2Chainz
More (RedOne Remix)- Usher
Touchin Lovin- Trey Songz
Pass that Dutch- Missy Elliot
Beggin- Madcon
Bounce- Dorrough
Bass Head- Bassnectar
Boy Oh Boy (TWRK Remix)- Diplo & GTA
Black Magic- Kill the Noise
The Time (Dirty Bit)- Black Eyed Peas
Snapbacks and Tattoos- Driicky Graham
She Wants to Move- N.E.R.D.
Work Out- J. Cole
Up in Here (Lady S Moombah Remix)- DMX
Jealous (Jump Smokers Remix)- Chromeo
The Spark- Afrojack feat Spree Wilson
Cashin Dreams- The White Panda
Pure Grinding- Avicii
Sick Like That- Will Sparks feat Luciana
What songs are you loving for running this week?