Hey friends! Happy Fri-YAY to you! Hope you have a little bit of fun in store or at least just some free time to let your hair down and chill out.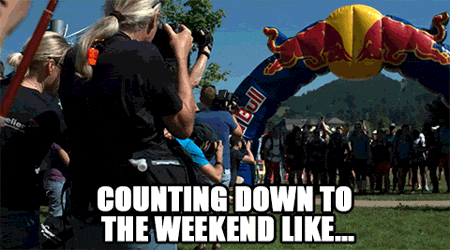 Yes…I am ready to let loose and enjoy some r & r for sure. It's a rainy morning here so I'm getting some work done while sipping some pumpkin spice tea. Temps in the 60s calls for a festive scarf.
Let's get to to this week's favorites!
–9 confessions that capture what it feels like to be a runner. Just hilarious.
-Snacking on Snapea Crisps at my desk…love these…I need a lifetime supply.
–The easiest vegetarian chili…definitely need to add this one to the crock pot.
-Essie's fall collection…Leggy Legend! So many shades I want to try.
Dream job.
–5 protein packed post workout breakfasts. Butternut squash egg bake…say what?! Must make that now.
-What if everybody ran? I think this has been on the internets for a while but I lovelovelove this.
What are you getting into this weekend?