Hello and good Friday to you! It's a good day around here when you have a little 7-eleven coffee. Can I get an amen? Hashtag oh thank heaven.
Let's get to some things I am loving from this week!
-The fact that Vanderpump Rules is back on. This show is definitely the guiltiest of all pleasures. So glad Stassi decided to stay on the show too. She makes for good tv.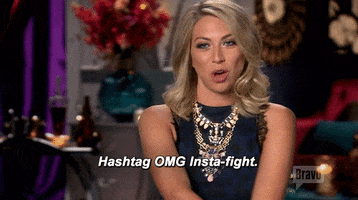 –Inside the high tech competitive future of fitness. Interesting read and so true.
–12 ways to spot a runner on social media. I know I am very guilty of the running watch photo. ANNND the sunrise. All day every day.
-Organic pink crisp apples. And I'm really not a fan of apples at all but I seriously love this fruit. Thank you Sunflower Shoppe.
-Adele's new song 'Hello'. I have to say, it's kinda growing on me…I played it for the cool down when I taught spin class this week.
Yes, yes she does.
-Tory Burch boots for fall…I saw them in the store the other day and got thisclose to buying them. They're definitely on my list.
What people/places/things are you loving this week?