Hi there! It's definitely a good Monday for some coffee. I taught my 5:30 am cycle class and picked up some heavy weights. I'd say a cup of java is well deserved.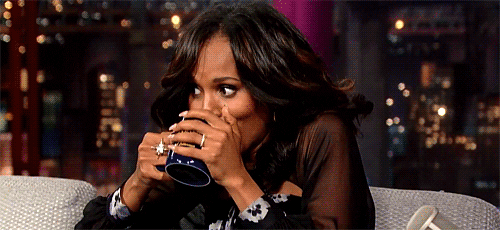 I'm also dancing in the office this morning because I'm off to VEGAS the day after tomorrow. Woot woot…holla at your girl.
I have some friends coming in from the east coast and we have a couple of days of maxin' and relaxin' leading up to Sunday's Rock n Roll full marathon. Love me some girl time.
But let's talk a little bit about this past weekend! Saturday I was up for a nice taper run…again in the rain but by the end skies were clear and sunny. That's Texas weather for ya.
I was in love with this fall tree…all the pretty colors.
Post run yummies…an acai bowl with strawberries and bananas filled to the brim.
Then brunch and boutique shopping with my girl Natalie. Picking out Christmas ornaments.
This one was my favorite.
Sunday I taught a spin class and did a shake out run in the morning. Since I'll be missing out on teaching later this week I thought I'd take one for the team and help out a fellow instructor at the Southlake gym.
I was not far from downtown Roanoke and have been meaning to check out a new to me local coffee shop! The Brew Junkie. If you're local you must check it out. Extra hot almond milk latte for the win.
The shop also had a little store inside with cute accessories, dresses and boots. Which reminds me I need to do some more boot shopping.
Oh and I had a Sunday date night…we went to see the new James Bond movie. I've actually never seen ANY of them but this one was pretty good…some of the stunts were crazy. Nothing like a good action packed flick.
How was your weekend? Have you seen any good movies lately?