Hello there! I'm twirling on into Monday kinda like Kenya Moore. Hope you all had a great weekend!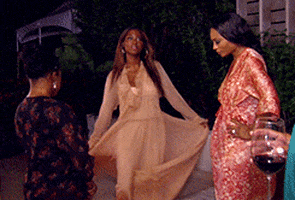 Let's recap a bit! Saturday morning I rolled outta bed and hit the roads. Training wise I have a couple of races coming up so I needed to squeeze in a 20 miler before I head off to my Hawaiian vacation. I was so glad to get this run done and out of the way!
I also got to run by the Dallas Cowboys training facility which was pretty fun. I saw a few fancy cars come in and out. I was waiting on Tony Romo to come out and say hello but I guess he was busy.
Saturday night I hooked up with my girl Natalie and we baked Christmas cookies! We made some snowballs and candy cane oreos. Then I froze them and left them at my mama's house. They were so dangerously yummy.
Cheers by the Christmas tree! There may or may not have been red wine in those mugs.
Sunday runday…8 miles in the hood. We were blessed with highs in the 60s all weekend which felt amazing after the 30 degree weather we've been experiencing lately.
I checked my mailbox and my new kicks came in too…the Newton FATE…what a perfect name for a pair of running shoes. Can't wait to take them on a few test runs this week.
And I ended the weekend with an art/paint & sip party. I need to find a place in my house now to hang my masterpiece!
How was your weekend? Have you ever been to a paint & sip party?