Happiest of Fridays to you! If today doesn't make you want to do a happy dance, then I don't know what will.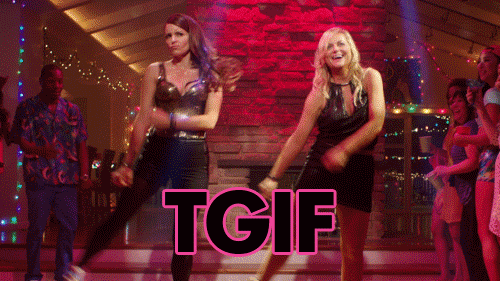 This first week of 2016 has been rather long and hectic so I am more than ready for some free time this weekend! I am going to a comedy show after work, have some running planned for the weekend, and maybe exploring some new trails. Bring it on!
Let's get to my faves from this week!
-My photos came back from the New Year's Double! One of the best things about this race is that they actually give us all of our race pics to download, for free! How awesome is that? They captured a lot of great (and not so great) shots of me mid race. Haha, love it.
Plus, this one of me on day 2 of 26.2 at the wave start. Kodak moment.
-Spaghetti squash making a comeback in my meals this week. I also threw in some brussels sprouts/parmesan and it turned out really good.
–34 Thoughts on the Run. Hilarious. Number 7, 8, 11, 32 and 34.
–12 Misconceptions about Fitness Instructors. And yeah, the whole teaching classes at 5 am thing. Definitely not always easy. Especially on Mondays, hello!?
-All of the 'Janurarians' in the gym this week. My spin classes have been filled to the brim though with new faces and new energy so I kind of love it.
-My plaid blanket scarf I purchased off of Amazon. It's so ridiculously cozy…great for chilly days…or if you're like me, perfect if your office at work is always freezing.
How was your week?! What was your favorite thing to cook in the kitchen this week?