Hey there! Sending good Monday vibes your way. Let's dance just because it's a new week and it should be a good one. Yes? Yes. Let's put it out into the universe.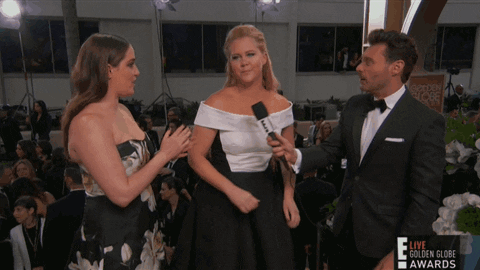 Did you all catch the Golden Globes last night? I just love me some Amy Schumer and her and J. Law presenting together was perfection. Also, Leo Dicaprio's face when Lady Gaga walked past him? Priceless.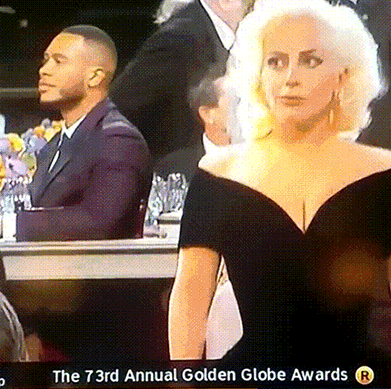 Let's recap a bit of the weekend? Shall we?
Friday night after work I went to catch a show with some of my Yelp friends…we saw J.R. Brow at Hyena's Comedy Club. I don't think I've laughed that much in a while. Good stuff. We took an after show pic with the comedian. I was the creepy creeper in the background.
Fun times with these ladies for sure.
Saturday morning was a run with the Irving Running Club for 16 miles. I'm excited to be linking back up with this crew. Can you find me?
They meet every Saturday morning for long runs and then we have coffee after. Perfect way to start the weekend. I ran with a few folks that were training for races coming up, including the director of the group who's also running the Cowtown 50k.
That night was pretty chill, I went to Saturday night church then met up with some friends at a local hot spot and we lit some drinks on fire. Rum on fire for the win.
Sunday! I have been loving my Sundays lately especially if I make it to church the night before…it just seems to make Sundays feel extra long and luxurious. I met up with some Luke's Locker buddies for a trail run at Eagle Mountain Park in Fort Worth.
It has been forever since I've gone trail running! So much fun and so nice to get off the beaten path a bit. Just what I needed.
How was your weekend?
Have you ever done a trail race?
Yes…they are super fun! I may have to run another one this year.