Hey hey hey! Happy Monday to you! Anyone else excited that it is National Margarita Day?!? Well…I am. So if not, you can just join in with me and enjoy my excitement.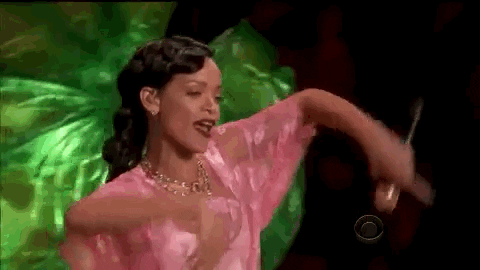 The Rihanna gif seemed appropriate there…just go with it.
Go enjoy a skinny margarita after work, maybe? Just because you deserve it. I am just saying.
Let's recap this past weekend's activities!
I took a road trip down to San Antonio for the Alamo Half Marathon…as an official pacer with the Marathon Maniacs/Half Fanatics crew. We had a ton of fun, they are all crazy like myself and like to have a good time while running.
So Saturday evening was pretty chill…after the 4.5 hour road trip, me & mama checked into the hotel and hit up the expo where I grabbed my race gear and official PACER shirt. Love the bright red color…I think I definitely need more red in my wardrobe.
We stayed at the Hotel Indigo…love this place because it sits right downtown and you're a short walk from the Alamo and gorgeous Riverwalk with all of the restaurants right on the water.
After hanging for a bit (my mom used to live down here when she was young and her old roomie still lives down here, so we linked up with her for dinner) we called it a night.
Sunday funday runday! I made the short mile drive to the start line and linked up with the crew. Of course we had a photo shoot, because that's what Maniac Fanatic Pacers do.
I was pacing the 2:30 group…which as most of you know…is pretty much significantly slower than I typically run for a half marathon. This in itself proved to be the ultimate challenge. Because when you are pacing 1:55 and 2:00…which I've done before, it's just SO MUCH EASIER to run your actual pace and kind of go on cruise control. This was interesting because it was like, 'Ok…am I going too fast? Slow down…wait…too slow? Speed up…ok…just right'…this was pretty much my dialogue the entire time to myself during this race. But aside from that I met a bunch of great folks that stuck with me for a few miles. A couple of them wanted to PR and run just under a 2:30. I guaranteed if they stuck with me, they would do just that. One gal was running her first half just 3 months after having a baby…it was great running with so many folks that had awesome goals they wanted to accomplish.
We went through some neighborhoods, the army base which was really fun because some of the military folks were on the course cheering us on. That in itself was super motivating. The course itself was mostly flat with maybe 1 actual hill. Overall I enjoyed the course and it finishes right inside of the Alamodome stadium where they have shows and concerts. Very cool. I ended up finishing right under that 2:30 mark, just as I had promised my runners and we had some PRs in the group. On a fairly warm and humid day too. I was proud of everyone for sticking it out.
After the run…chillin' at the Riverwalk before heading back on the road. Tex mex and queso for the win.
How was your weekend? Have you ever been a pacer for a race before? What's next on your race calendar??
50k…is NEXT weekend! Let's go, strong legs!! Bring it on.