Hello there! Who's got that Friday feeling? I definitely do over here! I am ready to have some fun this weekend and rock a couple of races! Bring it on.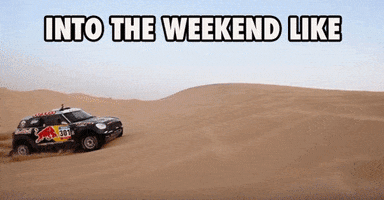 Let's get to this week's faves!
–Running mistakes you need to make at least once. Hashtag so relatable. I am the queen of number 1 & 8. Hey, you live and you learn.
-Humm Apple Sass Kombucha…this has officially topped the list as my favorite afternoon beverage. Kombucha for the win.
-The new Natural Grocers store down the street…it's officially competing with my beloved Sprouts Farmer's Market. You know you are getting old when you get excited about grocery shopping…am I right?! Check out those pretty colorful peppers.
-Speaking of bell peppers…I literally ate that orange one whole like it was an apple the other day. No lie. The orange ones are actually kind of sweet and very crispy. Love 'em.
-The colorful sunsets we've had around here lately. It just might turn me into an evening runner. Yeah, right. I am a morning runner girl all the way.
Have a great weekend!
What are you up to this weekend? Anyone running a fun, festive race?