Hello there! Hope you all had a marvelous weekend! I am ready for a new work week. Hopefully it will be a good one. I know it will definitely be a busy one too but…we got this. Ain't no thang but a chicken wang.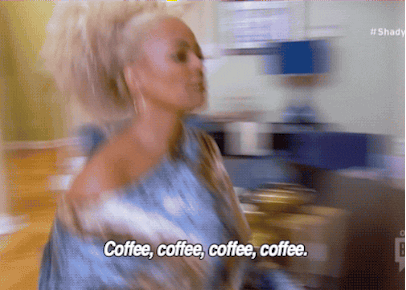 I taught my spin class and got in a wonderful kettlebell workout this morning. This is a great one to do if you are strapped for time. And honey, kettlebells ain't no joke! My upper body is feelin' it. I am in love with those Russian swings.
Let's recap a bit of the Easter weekend, shall we?
So Saturday…I was back out on the roads for a 20 miler with the Irving Running Club crew. I ran with a few folks that were doing their longest run EVER! Some of us are training to run the Irving Marathon in a few short weeks. I will be an official 26.2 pacer for that race so it was fun to get the miles in preparing for another pacing opportunity.
I tell you what…these long miles go by so much faster if you are running with some fun people.
That evening was real chill…me and man friend went to meet up with friends out at Trinity Groves in Dallas…at this new to me place called LUCK…Local Urban Craft Kitchen. They have all of these different beers and wines on tap, as well as some yummy eats. I loved the chipotle brussels sprouts and cider from the Bishop Cider Company.
Sunday was church, brunch and family time. I slept in until about 8 or so then ran 8 easy recovery miles in the 'hood. The springtime flowers are really starting to bloom in my neck of the woods.
I had brunch with mama at Eddie V's in Uptown Dallas…mimosas, shrimp and grits. The seafood there is super fresh and on point.
We also got to see my Big Fat Greek Wedding 2! I was excited to see this movie but will admit I kind of had low expectations…but the sequel was actually really funny and entertaining! Almost as good as the first one. I definitely recommend seeing it if you want a good laugh.
And ending the weekend in the best way possible…peaceful moment with a glass of red zinfandel. Cheers.
How was your Easter weekend? Did you do anything fun?