TGIF!! It has been a long week over here…work, work and nothing but work. This weekend I have some running on deck, getting my hair done and just maxin' and relaxin'! Can't wait for the down time.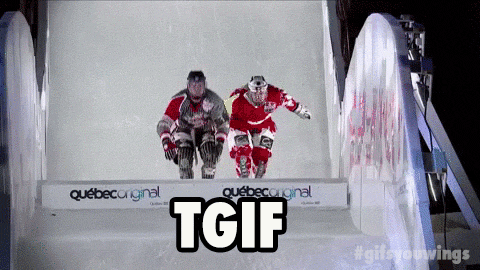 Let's get to this week's faves!
–11 ridiculous runner holidays that need to exist immediately. New running shoes day?! We should definitely make that a thing.
–Have you seen Beyonce's promo for her new performance wear line? I am kind of digging it. Team Beyonce all the way. No shame in my game.
–These 'Turnout' Tie Up Leggings from Free People. Hey, you can never have too many crazy fun leggings…am I right?
-All of the pretty blooms everywhere. I am simply in love with all of the flowers. Makes my soul happy.
-This rainbow after the storm the other day…we literally had rain for about 30 minutes and then out comes this beauty. Love it.
What are you up to this weekend? Doing anything fun in the great outdoors?