Well hello there Friday! You sure are looking good today. Who is ready for the weekend? *raises both hands*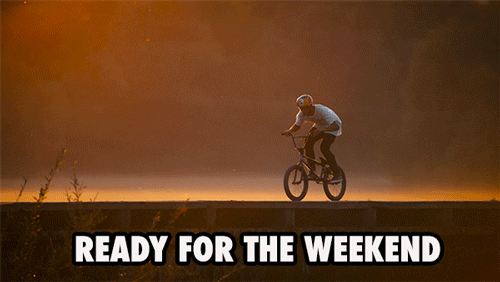 Yet another busy week…I have a feeling the month of April is going to be a crazy one. It's my BIRTHDAY MONTH (Happy birthday to me, April 26th so mark your calendars!) I will be pacing the Irving Marathon NEXT weekend, and will be moving in May. I will be hiring some movers though so it's all good in the hood. Just gotta get some boxes and get things organized.
Sounds like I may need to squeeze in a yoga session this weekend! Woo-sah, inhale exhale and all that good stuff.
Let's get to this week's faves!
-Some acai bowl love this week. I discovered this new place around the corner and they have some tasty looking fresh pressed juices too. I am a fan.
–Why the bond between running buddies so special. Love, love, love. I have made such incredible friendships through this awesome sport so I can relate. There's nothing quite like it.
-The Indian paintbrush…loving me some Texas wildflowers.
-Getting my sushi roll on earlier this week…and some edamame. It's been a while since I've had that stuff. So good.
How was your week? What are you looking forward to this weekend?
Long running it, housewarming party, brunch fun.