Hello, good morning and happy Friday! I don't know about you but I think it's an excellent day for a dance party. The sun is shining bright here and the weather should be good for tomorrow's Irving Marathon!! This will be my 19th full marathon & 4th time as an official pacer so it will be a FUN joyride. Time to pace some people to a PR. Woot woot!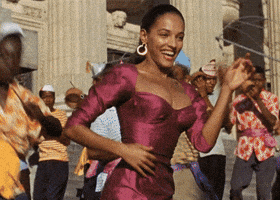 Without further ado let's get to this week's favorites!
–What every runner should know about running hills. You know I always say this…they are mounds of opportunity. Haha I love me a good hill climb.
–13 emotions everyone experiences in Sephora. And YES…I do get excited when I see a sale on lipstick and/or mascara.
–Egg white pizza bake…YUM. I may have to make this a weekend project.
-My champagne toast candle…my bestie actually bought this for me for Christmas but I'm still loving it. Smells like heaven.
-Discovering new things on my Monday Dora the explorer runs after teaching at the gym. I am loving this view.
What are you up to this weekend?
Running a marathon on Saturday!
Who is running Boston on 'Marathon Monday'!? I know this girl is! If so…have a great race!!