Well hello Monday! Yes…I have to say it is an excellent day for some happy juice aka COFFEE. Hey, it's my birthday month and Starbucks is a great gift. Am I right?! Just saying if you were wondering what to get me, now you know.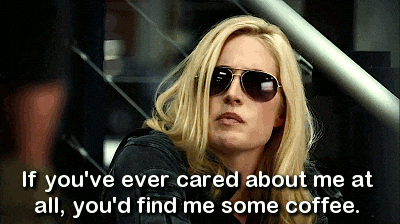 Oh yes…and it is MARATHON Monday! Who all will be watching the Boston Marathon today? *raises hand* Yes, I definitely will be. Um, I kind of wish we all lived in Boston and had the day off of work. Oh wouldn't that be nice?
In honor of this special day and while we sip on a little coffee, let's recap this past weekend! I had the opportunity to pace the Irving Marathon, basically in my own backyard! This was my 19th 26.2 and what a great day it was. Although I have been a pacer 3 times before this was my first time pacing the full gusto. So, I was a tad nervous but overall pretty confident I could complete the task and ready to run with a bunch of awesome folks!
Here are just some of the pacers. There was a half marathon as well and a lot of folks in my running club paced the 13.1.
We lined up to the start, ready to go. I had a 4:15 gal in front of me and a 4:45 lady behind me so that was a nice gage too, to make sure I was staying on pace and on track.
The course itself is mostly flat, with just a couple of slight inclines…and 2 loops of roughly 13.1 miles. So we got to run with the half marathoners (who started 10 minutes after us) for a lot of the way and then we began our second loop out! We got real lucky because the weather was cool and breezy in the morning, kind of humid but cloud cover the entire way. The sun did come out towards the very end and I started feeling it around mile 18 or so. I held a really consistent pace a majority of the way and got to run with a bunch of fun people. There were a lot of first time marathoners running, and even 1 gal I ran with that was using the marathon as her training run for her 9th ULTRA in South Africa!
Another dude was qualifying to join the rankings of the Marathon Maniacs…and of course it's always fun to see someone jump on board the insane asylum with me! I was so excited to be there to see these folks hit new PRs and achieve their goals.
I was nervous about hitting that 4:30 finish (especially since I was pacing solo) but in the end I NAILED it and came in right on target! What an exhilarating feeling that was. Overall I really enjoyed being a pacer for this race. And I was so thankful to have my Irving Running Club crew there with me! They are basically the best cheerleaders, crowd support and runners in the land.
And really the cherry on top of the sundae was the post marathon recovery wine on my patio. Breezy beautiful day sipping on a little vino.
I went on a little Sunday afternoon stroll…so happy to be recovering and hoping to get some decent running in this week! On to the next.
How was your weekend? Did you race or run long? Tell me about it!