Holla and hello! Happy Monday to ya. It's a beautiful day here and I'm getting the day started after pumping some iron and teaching spin cycle this morning. We did a ton of speedwork and some nice hill climbs at the end. All is well in the world.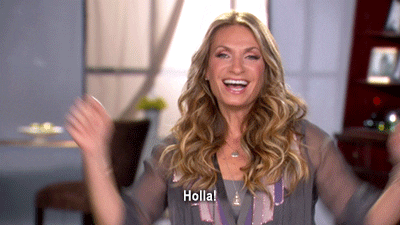 So this past weekend was my birthday weekend! Which meant non stop action, a little wine tasting, lots of running and girl time. I had a friend come in from out of town that I have not seen in a while, I went to a painting party and spent some time at the lake on Sunday. Let's break it down with a little recap!
Saturday morning I had a long run with my running group. We always meet up at the coffee shop for some sunrise miles, bust it out and then hang out on the patio after.
Texas had some ridiculously beautiful weather over the weekend so it was a good day for it.
17 miles all smiles. As a few of you may know I am getting ready to run my very first 50 miler in 2 weeks (I am so nervous/excited/feeling all of the feelings) so this was a nice little taper run for me. I am loving these longer runs lately though. They are really good for my sanity and having runner friends out on the roads with me just makes the miles fly by.
And everyone knows when you run with friends you take a 'SHOE'fie. Check out all of those loud colors.
I refueled post run with a strawberry/banana/blueberry acai bowl with vanilla protein and organic granola. Yum. Vitality Bowls is my BFF.
Saturday night vibes…flip flops by the fireside. Love love.
The next morning, since I did Saturday church, I decided to run with a couple of my homegirls to catch up on girl talk. We ventured out to White Rock Lake to explore. Running on tired legs but somehow I still had a bit left in the tank.
Then, we had coffee, some green juice and avocado toast. This place makes the best almond milk mocha.
The evening consisted of a runner paint party! Some of the members met up at Painting with a Twist to test out some of our Picasso skills. Yes, the birthday glass was so necessary. We had such a BIG group they shut down the entire studio for us.
Masterpiece done. I like how we all added our own spins to each picture. Of course I had to rep 26.2 and put the date of my very first marathon on there. Which was 10/10/10 – the Chicago Marathon.
The night ended with dinner in Uptown at Nick and Sam's Steakhouse. Birthday dessert complete with SPARKLERS and champs for the win.
And of course I had to take a birthday weekend selfie. CHEERS to 32.
How was your weekend? Looking fwd to anything this week?
What are your favorite running shoes?
My pink Newtons, hands down.