HELLO Friday! It's a good day to let your hair down and celebrate the end of the work week.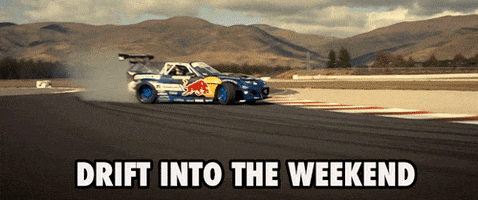 This weekend I'll be running one of my favorite races of the season – the Vineyard Run! It should be a good time galavanting around Grapevine and then hopefully I'll get to also squeeze in a nice relaxing long run with friends. OH yeah, and I'm also moving (not far, but to a pretty area with beautiful running trails!) in about 3 weeks so it's definitely high time to finish up packing! I'll keep you posted on the progress!
Let's get to this week's faves!
-A fun time last night at Top Golf with Yelp Dallas. Although, I have to admit I'm not at all good at playing this sport! But it was fun to play along anyway and hang out with my buds watching the sun go down. Yes, being an Elite Yelper has its perks.
Good food, golf, friends, and a pretty sunset.
-Not 1 but 2 awesome runs on my birthday with the IRC crew. Yes, we are getting pretty good at nailing the art of the running shoe pic.
–Don't shy away from hills. YES…they are definitely speedwork in disguise.
-I think I'm back on my iced coffee kick. I have to say…it goes down so good after these hot and humid early runs.
-This running quote. Love love. I could not have said it better myself.
Have a great weekend!
What are you up to this weekend? When is your birthday? Do you have any vacations planned this summer and/or fall?
So far, San Diego in June and D.C. In October. Gotta love race-cations.