Hello there! I got in 8 hilly miles this morning…enjoying the view right over the lake. It was quite humid this morning but the breeze certainly helped. At this point I take every little bit of relief from this heat that I can get.
So glad to have a dedicated group of folks to run with. Seriously, where would I be without this crew? Let's be honest, probably still running. But I do have some pretty awesome routes nowadays! Ha. We like to mix it up. In fact…we are running tonight too so it will be a little double running day for me. Who am I? I almost never run in the afternoon. But it's a happy hour run so it will be fun with some vino after.
Speaking of mixing it up! Today I have taking a break from our regular spin playlist program to talk about running music! I have a few running jams I've been rocking lately. These songs are especially awesome for speedwork and or motivation to climb some steep hills. Nothing wrong with a little musical motivation!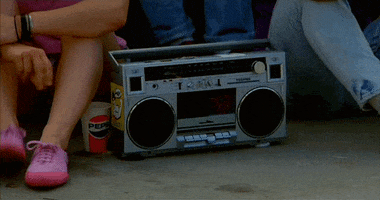 Love Make the World Go Round- Jennifer Lopez and Lin-Manuel Miranda
WTF (Where They From)- Missy Elliot
Around the World- Natalie La Rose
Delirious- Steve Aoki, Chris Lake
All Hands on Deck- Tinashe
Ole- John Newman
Say Aah- Trey Songz
Famous- Kanye West
Turn Me On- ID
Takes My Body Higher- Shoffy, Lincoln Jesser
Boy Oh Boy- Diplo
Waiting (Extended Mix)- Oliver Heldens & Throttle
I Got the Keys- DJ Khaled
Paradise- Benny Benassi & Chris Brown
Messin' Around- Pitbull feat Enrique Iglesias
Make Me Like You- Gwen Stefani
Into You- Ariana Grande
Jumpman- Drake & Future
Leggo- B. Smyth
All in My Head- Fifth Harmony
Hymn for the Weekend (Seeb Remix)- Coldplay
Get it All- GTA & Wax Motif
Go- Moby (Hi-Lo Remix)
I Like Tuh- Carnage
A Little Bit More- Jidenna
What songs are you running to lately?