Oh heck yes! It's Friday and that deserves some sort of celebration. I am in need of my chill weekend time for sure. Running, maxin' and relaxin' and good times with friends! Can't wait.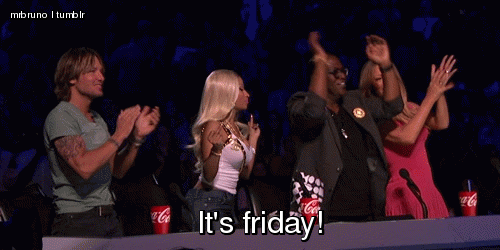 Let's get to the faves from this week!
-Scoping out summertime party recipes on Pinterest. I'm pretty sure I need to be making this pineapple salsa immediately.
-Tina's post on HRG about something every runner needs to do. Preach, girl!
-A fun happy hour jaunt with my run club. I never thought running in 98 degree heat could be so enjoyable. First running, then wine.
-Pretty maxi dresses like this one…I kind of get never tired of maxis. Even though they are basically just crotchless yoga pants. Gotta love it.
That's all for this week! Have a great weekend!
What are you up to this weekend? Anyone going on summer vacation/weekend getaway soon?
I'm thinking a visit to down to the TX hill country for some wine tasting would be nice. Hmm…