I don't know about you but I'm very ready for some fun this weekend. I actually have a long weekend ahead so I'm doing the happy dance! Plus it's payday today. Color me excited.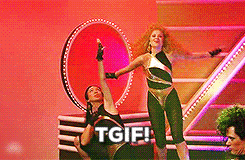 This weekend I will be headed out to the Cedar Ridge Nature Preserve for a trail relay with my running buds! I should have some fabulous stories to tell come Tuesday when I return to my regularly scheduled blogging program.
Without further ado let's get to this week's faves!
-A nice Friday morning shake out run with the tribe this a.m.! Just watching the sunrise, sharing some laughs and of course coffee after.
-Watermelon post run has still been rocking my world lately. Plus they say that watermelon is actually the perfect post run fuel. Perfection.
-Speaking of this awesome fruit…boozy watermelon popsicles? Sign me up.
–Being an athlete vs. being a skinny girl who runs. Too much realness going on here. Thank you, Tina for the awesome post. Love love.
–6 hill workouts for runners. I love to mix it up, so this one with mountain climbers, lunges, high knees etc is a good way to keep it spicy!
-The fact that the Real Housewives of New Jersey is back. I am a sucker for this show…cannot resist. Even the little jailbirds Teresa and her husband Juicy Joe. Hashtag guilty pleasure.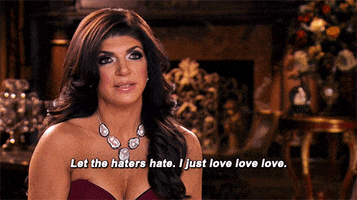 Until next week, folks! Run on!
What are you up to this weekend? What's your preferred run of choice…a long run, trail run, hill workout, or track work?
Too many of my favorite things to choose from. I'd say all of the above!