Well hello there Friday! You sure do look good! It's also a splendid day for some coffee. I am in much need of some fun free time after this long work week. Bring on running and some good times with friends and fam!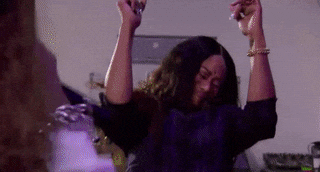 And yes…today's mood…I'm all about the coffee. So, cheers.
Let's get to this week's faves!
–A historic bromance…Usain Bolt and Andre De Grasse in photos. I don't know about you but I've been glued to the tv screen watching Bolt who is killing it as usual. Fun moment between these two.
–Give yourself a break. Reading this post could not have come at a better time. Love.
-Embracing my wild and free natural curls. Yes…it's high time to get it straightened but I'm going to enjoy summer hair a little while longer while it lasts. Hashtag no makeup.
-Cooler temps we've has down here in Texas all week long. Morning runs in the 70s in August? Definitely unheard of down here. I am absolutely loving it.
-Stunning sunset after the storm last night coming home from the gym. Heaven is smiling down on us.
Have a great Friday!
What are you up to this weekend?
Long running it, followed by some r & r and chill time with friends.