Hi there! I'm sitting here sipping on a little caffeine and thought I'd hit you with the spin cycle playlist for the week! These are great jams not only for spinning but running and high intensity workouts too!
Check out my weekly spin schedule to see where I'll be teaching class next in the Dallas/Ft. Worth area!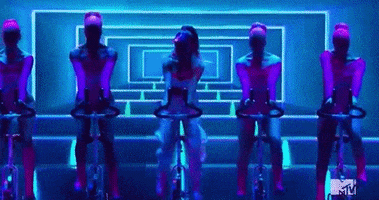 Side to Side- Ariana Grande feat Nicki Minaj: Warm up
Top Down- Fifth Harmony: Standing run
Famous- Kanye West: Climb 4/5/6
Be Mine- Genra: Accelerations
You Know You Like It- DJ Snake & Aluna George: Climb 5/6/7
Boomerang- DJ Felli Fel: Jumps on a hill
Crunk (Hed Kandi Beach Body Mix)- Showtek: Accelerations
Formation- Beyonce: Climb 6/7/8
I Got a Plan- Britney Spears: Accelerations
Try Me- Dej Loaf: Climb 7/8/9
Holy Grail- Jay-Z & Justin Timberlake: Rolling hills
Soul Makossa: Yolanda Be Cool: Sprints
Get Ugly- Jason Derulo: Climb 8/9/10
Harmonic 33- Planet 54: Cool down
What is your favorite thing about today?
My 12 mile training run this morning! Feeling good feeling great.
What are you looking forward to this upcoming holiday weekend?
Long running…grillin & chillin and a lovely long weekend.