Happy Friday to you! I am thrilled for the weekend and ready to get out and go run with friends! I've got some long running, wine time, and a comedy show on the agenda. Bring it on!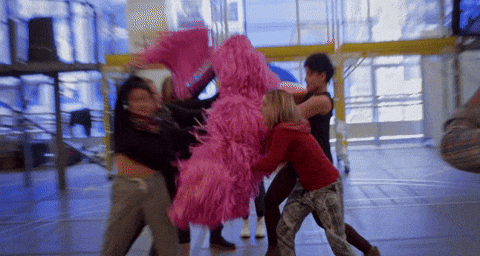 Let's get to this week's faves!
-Ten Junk Miles. I'm ridiculously obsessed with this new to me running podcast and I think you should be too. Especially if you're an ultra runner. Or even if you're not! Check it out and thank me later. Freaking hilarious.
–Embracing hard runs. YES. I am all about this lately. It hurts but feels so good when it's done.
-Fun times with girlfriends yesterday at Yelp Gets Glammed Up. Are you in love with Aveda products? Because I am. So happy to get the opportunity to go to these events. Thank you Yelp Dallas.
-Getting some good strength training in this week and I'm all about my new Wonder Woman protein shaker. Kettlebell swings are where it's at.
-Pretty pink flowers and sky on the run. It has been so hot and muggy here in Texas lately. Someone tell me about how nice and cool it is where you are so I can live vicariously through you.
Have a great Friday!
What are you up to this weekend? Who is doing something outdoorsy and/or fun?