10 muggy miles for me this morning with a some friends from the IRC crew. Of course, just after I sing the praises about how much it feels like fall we are back to close to 90 percent humidity in the mornings. I tell you what I will be good and ready for anything this race throws my way come October.
So as much as I go on and on about the weather and how it affects my training, I have to say there is just something beautiful about having a goal and going after it with all of your might. Whether you are training for a marathon, a bodybuilding competition, or just whatever life throws at you in general…there's a lot to be said about having the dedication to fight the adversity and get it done. But here are some things I love about marathon training and what really makes for an awesome experience.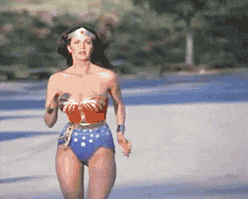 1. Seeing your mileage & progress rack up week after week. Sure all of those early mornings are tough but knowing that you are ramping it up brings such a feeling of accomplishment.
2. Tackling hills and speed workouts like a boss. Yikes, I kind of love to hate speed work but it feels so good when it's over. Getting comfortable being uncomfortable is a beautiful thing. I have been working on it.
3. The ridiculous amount of calories burned. Just don't overdo it…but yes, I'll take that 2nd glass of wine, thank you. Hashtag humblebrag I just burned 1,500 calories while you were sleeping. I'm just saying.
4. Sharing your running journey with others. You kind of can't help but to share your love for running on social media when you are working so hard. Who knows, you may be inspiring others out there to get out and get it in too.
5. Peace and quiet on the roads during early runs and getting a glimpse of the sunrise. There's honestly nothing better that I can think of personally.
6. All of the feel good endorphins that come along with running day in and day out. I tell you what, non runners are missing out on the beauty of the runners high.
7. Putting your feet up and being just a little bit lazy after a kick ass run. Go ahead and put those compression socks on and relax…you deserve it.
8. The feeling of being productive after a morning run. I have a ridiculous amount of energy after running and it really helps me personally get through my day and knock things out.
9. Getting excited about having a race on the calendar and counting down the days. Yes, after training for months it is kind of like giving birth. Not that I know what that's like, but I can imagine the feeling is fairly similar.
10. Training with friends. There is nothing like a long run when you are running with some awesome people.
What are some things you love about marathon training?